Shopping Cart
Your Cart is Empty
There was an error with PayPal
Click here to try again
Thank you for your business!
You should be receiving an order confirmation from Paypal shortly.
Exit Shopping Cart
| | |
| --- | --- |
| Posted on May 16, 2022 at 2:00 PM | |
Devoted customers need more than a rewards program, says Sandy Rogers, the co-author of Leading Loyalty.
Why is customer loyalty important?
"It is the key driver of long-term success in any business. Loyal customers not only come back, they are so enthusiastic about their experience that they tell all their friends. The whole process starts with earning employee loyalty. When employees are recommending the business as a place to work, it has a wonderful economic effect on the whole enterprise."
How do you earn it?
"What comes to mind are reward points, or discounts and promotions. But te difference between a good and a great experience comes down to people and how they make us feel. It's all about the principles of empathy, responsibility, and generosity. Certain practices can bring empathy to life. We've got to make a genuine human connection. You can't have empathy for someone if you don't know how they're feeling."
How can you make that connection?
"It starts with smiling and greeting people with a warm welcome. Customers can tell when someone is being genuine and when someone is follwoing a prescribed script. No matter how busy you are, you can make eye contact and let the customer know in a glance that you're going to take care of them."
Describe how to discover "the real job to be done."
"There's a difference between seliling things and helping people accomplish their goals. If a man walks into a store looking for a wrench, I can say, 'They're right over in aisle 14.' That's not taking responsibility. Instead I say, 'Come with me. What are you working on?' That's taking responsibility for the real job. It's not sellign the guy a wrench; it's helping him get rid of his ugly fence."
| | |
| --- | --- |
| Posted on November 3, 2021 at 1:05 PM | |
It is no secret that the medical profession has had its fair share of challenges in recent years. The cost of healthcare, the need for more doctors and nurses, and a stigma against those who practice medicine contribute to a challenging field. But what if there was a straightforward thing you could do to make your medical practice look more professional? What if many of the items took less than an hour and didn't cost anything? Would you try it?
In this article, we'll cover ways your medical practice can look more professional with just a few minor changes. While these changes may seem small, they add up to significant results when it comes to impressing potential patients and making those who are already patients feel more welcome.
1. The Waiting Room
Make people feel like they've found the right place, and you'll increase your chances of having a patient for life. So, what do most waiting rooms look like? Chances are, they're filled with chairs in neat rows with old magazines on tabletops. What can you do to make your waiting room stand out from the rest? Sit in the waiting room yourself. What do you see? What would make it more comfortable? Here are some suggestions. Put a table with kids' books in one corner. Paint the walls a soothing color of light yellow or green. If you are a small family practice, add a wall with a picture of the staff and their first names—also a family picture of the physician. A family picture lets everyone know that they support a local family, not a big hospital system. If you have long wait times in your office, invest in a TV and play an uncontroversial channel like cooking or decorating. Not only will this brighten up the room and make it feel homier, but it will also keep your patients occupied while they wait. Do NOT place a clock in the room.
2. The Reception Desk
The reception desk is the first thing people see when they walk into medical practice, so if yours looks cluttered or unorganized, it can be an immediate turnoff to potential new patients. A few easy ways to spruce it up include placing a vase of fresh flowers on the counter, adding a small bowl of wrapped mints or gum, and replacing old magazines with some that showcase beautiful homes or places around town. Of course, you should also replace old flyers and flyers from other businesses with a few of your own.
3. The Exam Room
Once people are in your office, they're typically seeing one of two things: equipment or the exam rooms themselves. While it's obvious that patients see your waiting room and reception area, many don't realize how the look of an exam room can make an impression.
Take a walk through your exam rooms, and you'll likely see metal or plastic chairs with faded cushions, floor tiles that are dirty or scratched, an old monitor on the counter, dusty frames, and reading material with outdated information. Products brochures and paperwork littering the counters; this looks unprofessional and cluttered.
If something needs replacing like the chairs or the monitor, then replace it! If pictures and magazines are outdated, replace them! Next, remove all clutter. Look around and make sure all your supplies are organized. Invest in some simple storage containers so that materials are no longer strewn about the room. If they don't absolutely need to be in the room, remove them.
Believe it or not, many potential patients will judge your medical practice based on the appearance of your office. If your office looks outdated, cluttered, and unkempt, what happens? Patients leave and don't look back. Why? It's a lot like going on a first date. They'll have to open up about their medical history, which can be embarrassing for many. They are trusting you with their life. If you can't figure out how to clean and organize your office, how can they expect you to treat them? Take a weekend and use the above tips to transform your office. Better yet, next time you go away on vacation, give your staff a budget and expectations and let them do it. Your staff and patients will thank you.
By: Holly Burkman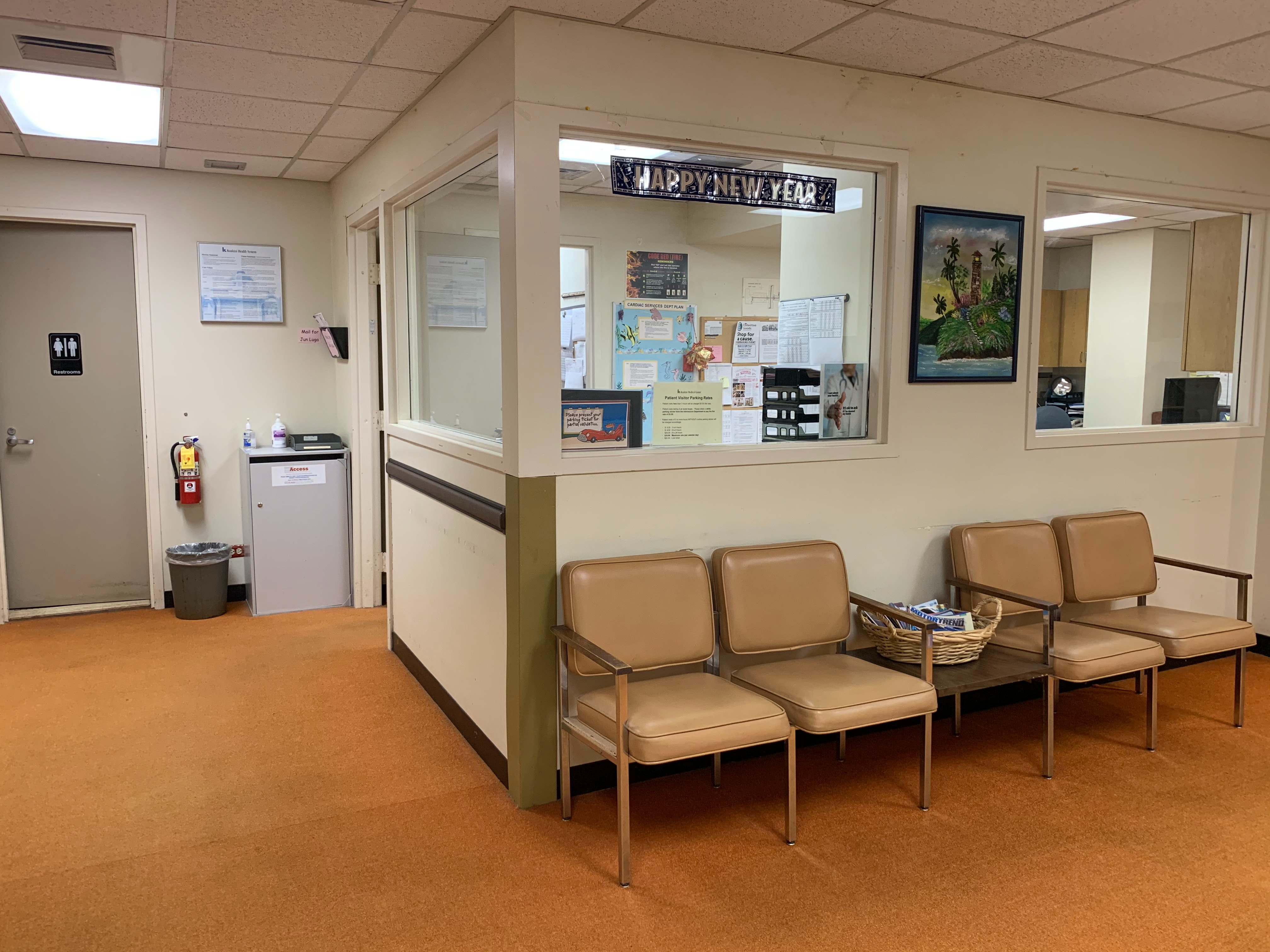 | | |
| --- | --- |
| Posted on June 20, 2018 at 12:15 AM | |
I am currently sitting at a bar at a Four Seasons Hotel indulging in my love of ice cream. As I eat way too much sugar, I am watching the bartender hand squeeze cases of lemons and grapefruit to use in his signature cocktails. The bartender, Blake, told me of the cases and cases of limes he hand-squeezes for his spicy lime margaritas. Why? I asked. He could have used a lime margarita mix. He could have saved himself countless hours and 800 limes. After questioning Blake about why he chose to hand-squeeze his juice, he simply stated that it tasted better; there is simply no comparison to freshly squeezed juice. Blake could have used the pre-made mix, but the quality was not the same. The customer experience was not the same.
Is it worth the time and effort? To the Four Seasons: it is. To this bartender: it is. Quality and the customer experience are what make the Four Seasons spectacular. The Four Seasons never asked Blake to hand squeeze fruit or to develop his signature cocktails. It only demands exceptional customer service. It is up to each and every employee to deliver this in their own signature style.
What makes your practice spectacular? What makes your patient experience exceptional? When someone leaves your office, are they amazed with the experience they had? Does something set your office apart? Or are you just the run-of-the-mill medical practice? What can YOU do today to make your practice different? Maybe it is something as simple as fresh flowers at the check-in desk. Maybe it is something as large as putting protocols in place that makes your office run like a well-oiled machine. Or revamping your schedule, so you no longer need a waiting room.
Whatever you do, demand exceptional customer service, both from yourself and your staff. Make your patient's experience spectacular. In return, they will be as loyal as a Four Season's guest drinking a fresh-squeezed lime margarita…. Or in my case indulging my sweet tooth.
By: Holly Burkman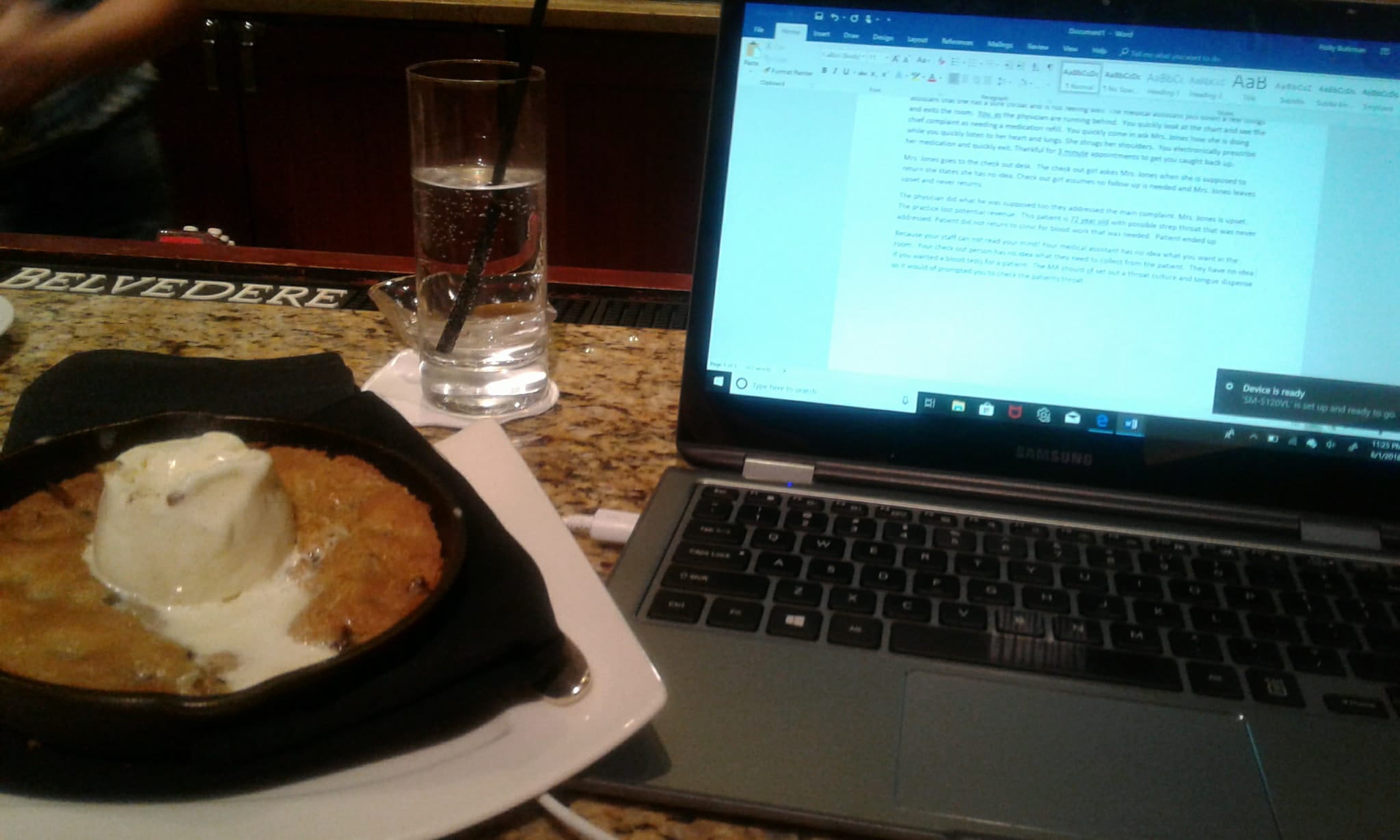 /